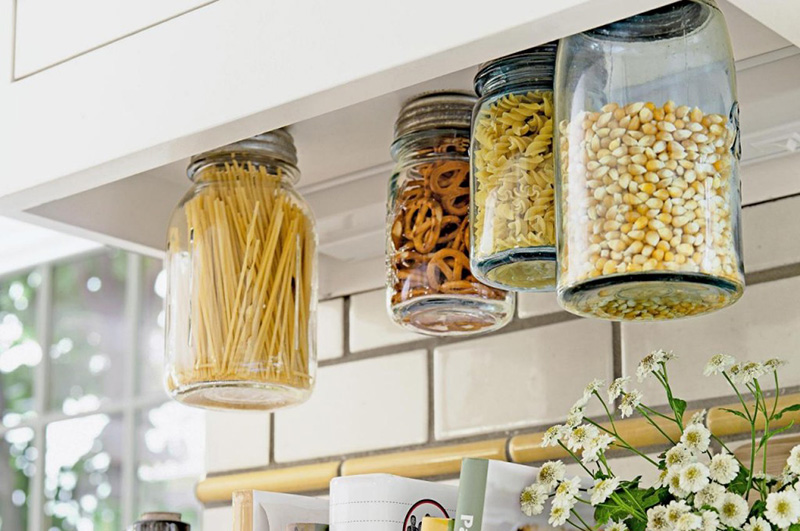 If you're anything like the rest of us, then you probably spend a fair amount of time in your kitchen. Whether we are preparing a meal or preparing to embark on a deep cleaning project, there is never a bad time to re-evaluate your kitchen storing techniques.
There are a wide range of kitchen storage ideas that will allow you to get the most out of your space. These kitchen storage ideas are inspiring and you will be hard pressed not to clear all of your weekend plans so that you can implement them. Be sure to read on, so that you can learn more.
Smarter Shelving
One of the biggest problems that exists in any kitchen is a lack of smart shelving. If you're in search of kitchen storage ideas, look no further than your current shelving situation. Are the items that you need for cooking conveniently located, or do you find yourself constantly hunting for things that never seem to be in the right place? Installing shelves that ensure the close proximity of the items you need can make a world of difference.
Increased Counter Top Space
Kitchen counters tend to be the most cluttered areas of the home, but by taking a few preventive measures, you can keep the junk from piling up. A simple wire basket is one of the simplest kitchen storage ideas and it will keep your cookbooks, mail and any other random items that find their way into the kitchen from becoming an unnecessary nuisance when you are trying to prepare meals.
Mason Jars for Ingredient Storage
Glass storage is one of the best kitchen storage ideas, since it offers a more classic look and keeps the room much more streamlined. Instead of relying on Ziploc bags and old, dingy plastic containers to store your cooking ingredients, head to the store and grab a few mason jars. They will give your kitchen a much more homey feel and keep you from looking here, there and everywhere for your ingredients when it is time to cook.
Add A Surface
If you are running out of space to keep items in the kitchen and you have already jettisoned all of the superfluous clutter, the time has come to add a new storage surface. Buying a bar cart allows you to store additional items, with the added bonus of being able to move it if need be.
Be Vigilant
This is arguably the most important of all these kitchen storage ideas. If you remain vigilant and clean the area on a consistent basis, you will find it much easier to find everything you need. Don't settle for a deep clean every few months when a regular weekly cleaning session works wonders.