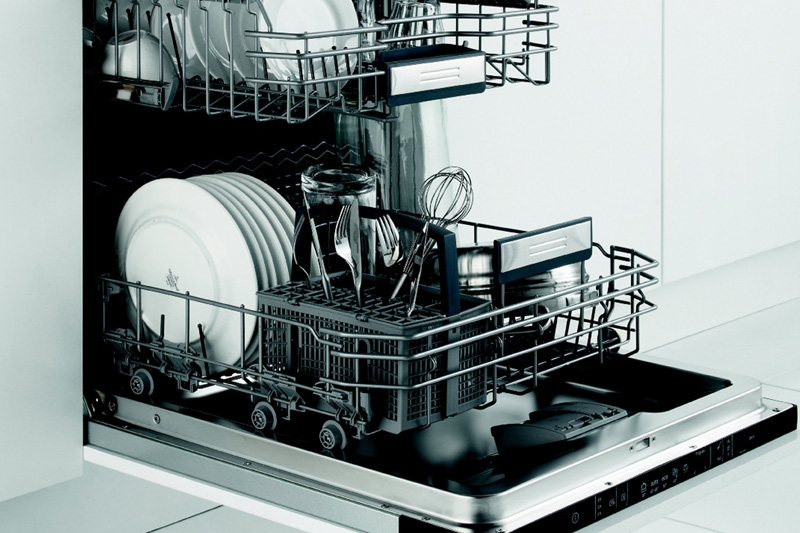 When it comes to choosing a dishwasher, there are a variety of factors that a prospective buyer must consider, so that they can make the most informed choice possible. Choosing a dishwasher is not something that should be done in haste, since it is a decision that the person will have to live with for a long time. Read on to learn more about the five most important tips for choosing a dishwasher.
Vent Location
This is an underrated aspect of choosing a dishwasher. Most of them have a vent that is located in the front to release steam. Some dishwashers are equipped with a vent at the top of their door. Those who have stone and granite counter tops will not experience any difficulties, but homes with laminate counters should exercise caution. When a choosing a dishwasher, you must make sure that it will work with your counters.
Size Is Crucial
Finding a great deal on a sizable dishwasher is wonderful, but what happens when you've chosen a dishwasher that will not fit in your kitchen? Before choosing a dishwasher, take a moment to measure the dimensions of the area where it is going to be located, so that it will fit to scale. Homeowners with a larger space to work with can purchase the standard 24 inch model.
Shop Around
Don't let yourself become overly enamored with the first dishwasher that you come across. Shop around and compare prices of different models before choosing a dishwasher. This allows you to receive a competitive price and make an informed selection. Otherwise, you could wind up choosing a dishwasher that does not meet your needs and the entire process will begin anew. Visit a variety of traditional outlets and shop online, as well.
Check Out The Racks
All dishwashers come with racks on the top and the bottom. Some slide in and out, while others go much further. If you are looking for a versatile model, choosing a dishwasher with adjustable top and bottom racks is your best bet. Families that regularly wash their larger dishes on the bottom will benefit from an adjustable setup, but it may be a tad more costly. If you're a choosing a dishwasher and looking to save money, a more traditional racking system could fit the bill.
Disposal of Food
A dishwasher with a food disposal system is a must for families who do not wish to scrape their dishes clean before washing them. Dishwashers with food disposal systems allow users to place their dishes directly into the machine, without having to rinse them first. Other dishwashers come with a built in filter that needs to be cleaned on a regular basis, to keep old bits of food from landing on clean dishes.