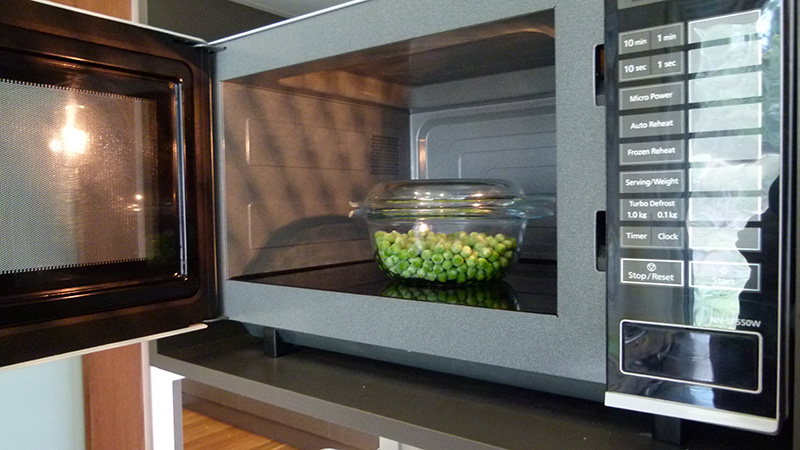 There's no question that American's love convenience. From Taxi's to cotton swabs, from coffee sleeves to plastic produce bags and straws, it is absolutely no secret that convenience is one of the leading factors in a lot of the inventions and items people buy on a daily basis. One of the inventions that came from the need for convenience was the microwave. Created in 1937, the microwave oven was specifically designed in order to allow American's and Canadians ease in warming food. The message was simple: say goodbye to the age old oven and stove and have your food ready for you in a matter of seconds with this box of medal that heats your food at ferocious speeds! Reception was amazing, as would be expected from a lot of people that needed a bit more ease in their day to day routine.
Nowadays, microwaves are a staple in every American home, so far as being one of the most loved and needed appliance today. Beyond all of the convenience and housewives that loved the hours shaved off of their family dinners, a debate has been brewing for a long time on whether or not the heating contraption is safe enough to be all over the world. Medical professionals and American's that have a deep-rooted fear of cancers find themselves hearing the way a microwave works and jumping to the worst conclusion. If you're not aware, basically microwaves work by releasing radiation to warm your food. The radiation comes off in microwaves, hence the name, so the debate has been widely disputed, saying the waves are by no means big enough to create enough radiation to worry about our bodies and what will happen years in the future.
That being said, a lot of people have worries, and not many people know if it's a case of hysteria or if we should truly be worried. Professionals state the only place the radiation will occur is inside of the microwave and two inches around it, so as long as you step away from the microwave while your food is cooking, typically it's believed you will be okay. In fact, a study was done in 2013 in an attempt to compare the radiation from microwaves to the radiation that comes from cell phones. While a lot of people worry about radiation levels of microwaves, it's rarely talked about that cell phones also emit potentially harmful radiation wavelengths, but the general population still carries the communication device around. According to the study, the amount of radiation that microwaves release is roughly equal to having a silent smartphone in your pocket. Even if it's not being used, talked on or no noise is coming from the phone, the levels of radiation wavelengths are still equal to that of a microwave. According to this study and the others like it, it's typically believed the fear of microwaves is nothing more than a phobia caused by hysteria in its simplest form.