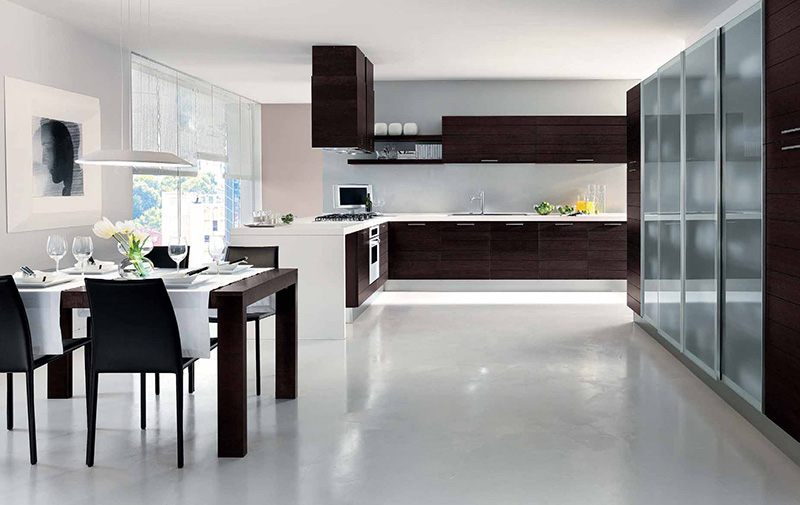 A luxury kitchen, designed and fitted well is a must for any home place to spend the highest proportion of your budget and with care and planning you can achieve an amazing look that will add value to your house. The kitchen is a major selling point and installing a luxury kitchen will always pay dividends.
If you are not selling, then remember that the kitchen is often the focal point of the house and spending time and money on making it a congenial living space will be worth the effort. A well designed luxury kitchen is an asset to any house.
Working with a kitchen designer is always best, but be clear on the look you want to create. Take their advice, but be sure you end up with a design you like. It is best to choose a company that can take you through the experience from start to finish with expert fitters. Be sure to do your research and use a company that comes with personal recommendations. You want the best for your luxury kitchen and as it will be expensive, you will want it to last.
A really good kitchen is one that functions well in all respects. When choosing the design, consider using a bigger room if the original is small and this can be done. The space should be divided so there are areas for working on kitchen tasks, eating and relaxing. The lines of cabinets should be simple and streamlined and they should be of the very best quality. Attention should also be paid to laying the very best flooring.
Any kitchen design should contain as much light focused on work spaces as possible. Go for light colors that reflect light on walls and floors and include the biggest sink you can. Double sinks and drainers and a waste disposal are a must. Waste bins, refrigerators and washing machines should be hidden behind doors and your oven and hobs eye catching as well as useful. True luxury is always practical and this is especially true in a kitchen.
While the look you want to create is personal be wary of trying to incorporate furniture of fittings from a previous kitchen. The look of luxury is often spoiled by trying to keep an old oven or fridge. Retaining old light fittings can also detract from the wonderful look you are trying to create.
Keep things simple and add to the feeling of luxury by adding cushions and perhaps one or two expensive ornaments. A cluttered kitchen never looks luxurious. It looks lived in. Installing a new kitchen is also a good time to replace old pots and pans and crockery. A luxury kitchen, no matter how well designed, never looks great when its contents are not in keeping with the wonderful luxury design.