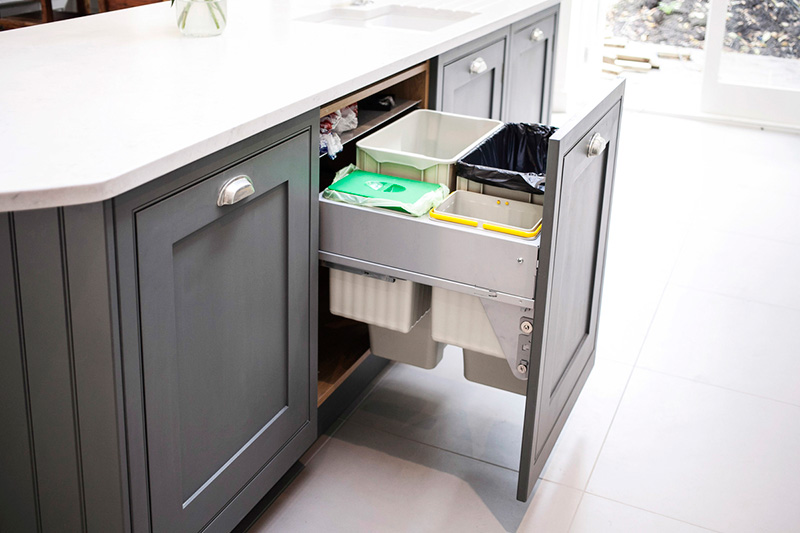 What do you do with all the garbage and waste in your home? It can be an overwhelming problem. But it won't take long if you develop a system that works and won't take long to train your family to put recycled items and garbage in the right place.
Each household is different in the amount of waste and items for recycling are generated. A two-person household will not need much and you will find that homes where seniors reside are minimal because by this age, people know how to handle it.
It is the busy homes where you have children in all directions and working parents where recycling and waste can be an issue. First, learn the rules for recycling in your area. It costs money to recycle so helping your community doing it right the first time is important.
Decide where you want to store recyclables. If you have a large kitchen, you might be able to place the items under the sink or tuck it behind a corner wall. Or you may have to pick another area of the house. Remember, convenience will make it work. If your family finds it a challenge, they won't do it.
The main types of recyclables are paper, plastic, metals and glass. Often your community will supply the larger containers they will remove from our sidewalk or apartment building. But collection in home can be easy as you can purchase a step on can with 4 receptacles to house the items and make it easy!
You can also purchase stackable containers that take up less floor space. And if you have a home office, add a container there for easy disbursement to the larger community provided receptacle.
Remember if you are in the kitchen, many food containers are recyclable but you need to take the extra moment to wash out the container so you are not attracting insects outside or even larger creatures looking for food.
Labeling containers makes it much simpler when deciding what goes where. This will be helpful when your family starts to recycle and that way they won't have to guess which might lead paper put into where there is glass.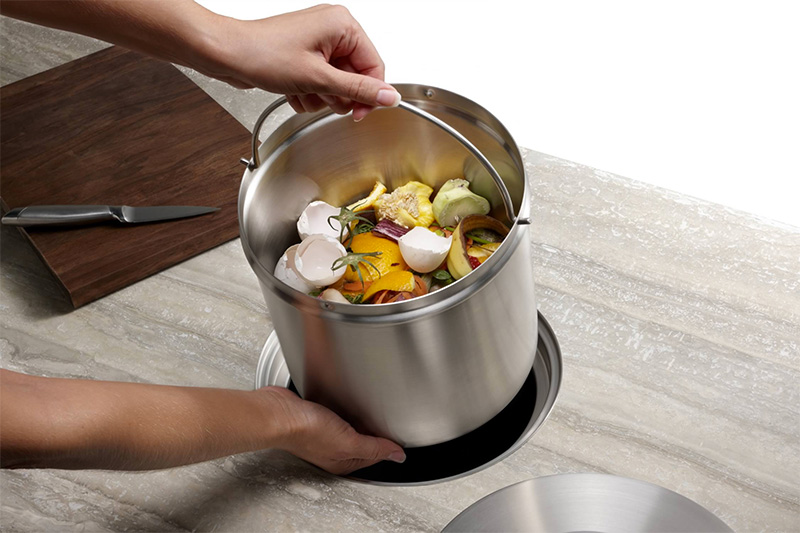 If you compost, there are small cans or even use a coffee can to place scraps for the garden pile. Keep in mind how often you want to empty it. Many people tidy up the kitchen before retiring for the night and remove all compost destination waste to avoid our kitchen having odors.
Garbage is another process. Utilize your garbage disposer to cut down on inside garbage. Be familiar with the manual so you don't do damage.
The main procedure for waste and recycling is to have a system in place that is convenient for the family as well as knowing you are helping the environment. A system will work for you. And as mentioned earlier, be aware of your local rules and regulations so you do it right the first time. Good luck!