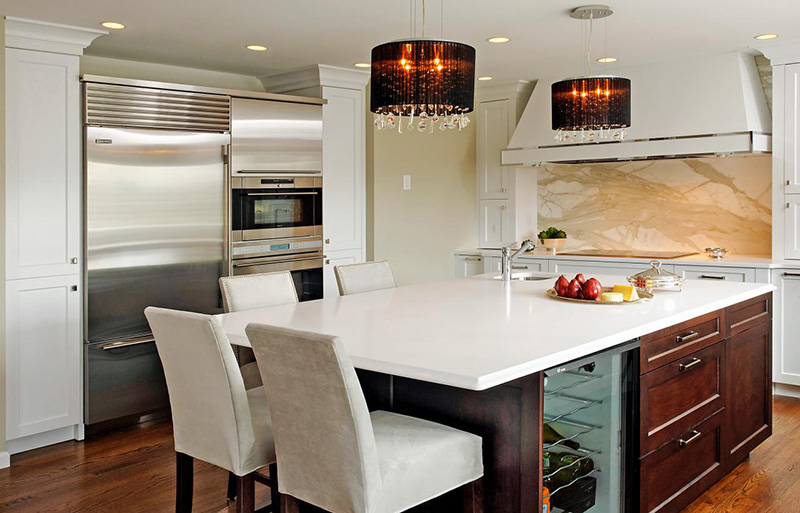 When one thinks of kitchen islands, one naturally sees the large, wooden island in the middle of the floor bristling with drawers, hidey-holes, wine bottle racks, stealthy storage and even the built-in hob and sink unit. Some even have overhead cabinets attached on pillars with hidden lighting which is used as a room divider between the kitchen and dining room.
These are fabulous if you have the large kitchen to accommodate it. However, there is such a huge variety, of all different sizes – even on wheels – for the smaller kitchen, that it is easy to have an island where there wasn't one before!
Here are some really nifty ideas for kitchen islands:
Use an old flat-topped desk. The extra drawer will come in handy.
Have a combination island and room divider. Put stools on the other side for the kids to have their breakfast.
An antique wash basin stand to fit in a corner is ideal with a new top. The extra space underneath will hold the small kitchen utensils that you use every day.
Railway sleepers nailed together, sanded and varnished and mounted on a plain wooden stand will make a wonderfully rustic and large island that the whole family can enjoy.
Use an old sideboard or serving cabinet, give it a makeover and you have a rustic addition that won't take up much space.
If you are more into the industrial, minimalist style, stainless steel topped islands are for you. Hygienic, always smart and last a lifetime.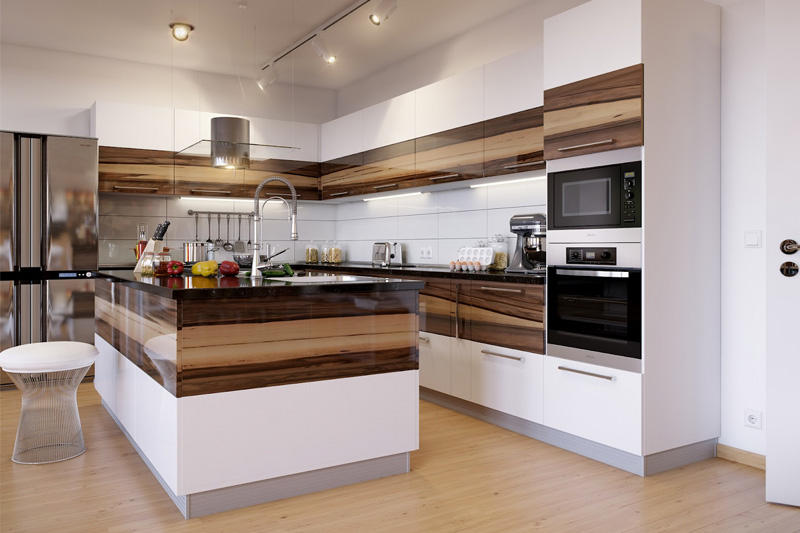 For the large kitchen, the styles are unlimited. There are plain or hand crafted islands, wooden or steel, with hidden drawers, lazy Susan's, pull-out counter tops, corner cabinets and everything else the modern cook could possibly need.
The fact remains, kitchens in most apartments are getting smaller but our need of space hasn't changed since our forebears built their own houses in the country. We also have more appliances like the microwave, food mixer, toaster, kettle, bread maker, juicer, electric fry pan, the knife block and so on, all taking up space on the counter tops.
So what do we do? Get an extra surface! Buy a nifty island on wheels that you can take with you from the fridge, to the sink, to the stove. No more having to carry handfuls of vegetables to the pot and dropping half of them on the floor.
For a more permanent structure, consult the experts or simply go down to your local home depot. Take the measurements of your kitchen with you and choose the perfect island to fit in with your décor. Don't forget the lighting above the island. It is best that you have large, bright lights, particularly if there isn't much natural light in your kitchen.
Whatever you choose, your Kitchen Island will soon become your favorite piece of furniture!