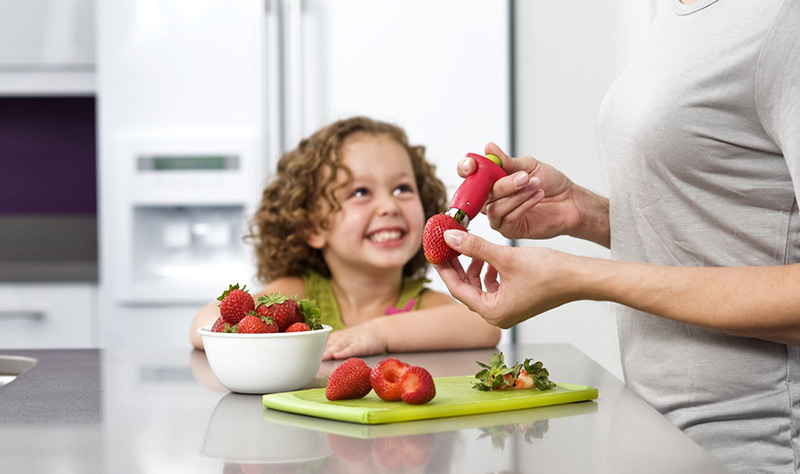 Maybe you have just acquired your new home, and you're wondering what are the kitchen essential tools and gadgets you can purchase. Quality will always surpass quantity, but if you don't have a lot of money, and you would rather save on kitchen essential tools and gadgets, then read on.
You don't have to spend a lot of money on the most expensive tools and gadgets to ensure a good quality, and sometimes the most basic and least expensive things will do the job just as well. Here are some of the basic tools and gadgets:
Frying pan: A frying pan will be your main workhorse. You can have both a nonstick and stainless steel pan.
Cast Iron Pan: Cast Iron pans are versatile and very useful. They have excellent heat retention properties.
Cutting board: Ensure that your cutting board is a wooden and sturdy one, because wooden cutting boards last longer than the plastic ones.
Food Processor: Every kitchen should have a food processor because it will make your cooking much easier.
Knife: A really great knife will help in chopping vegetables and so on with ease.
Mixing or Prep Bowls: Have a few of these bowls on hand in different sizes for mixing and prepping.
Baking Sheet: You can use this pan for baking cookies, cooking meat, etc. Look for a non-stick, non-dark, rimmed baking sheet.
Pot: Get a sturdy pot that is easy to handle and will last you a longer time. A pot that does vary of cooking rice, making soup, sauces and creams, boiling eggs and pasta, etc.
Measuring Spoons and Cups: For a measuring spoon, look for one with a long handle and that is also detachable.
Wooden Spoons: Wooden spoons are vital for stirring soup, scrambling eggs, transferring food to a plate, etc.
Spatula: This is perfect for flipping eggs, pancake, or any other paltry.
Colander or Fine Mesh Strainer: This will do the job of straining water from your pasta, also useful for rinsing fruits and vegetables.
Instant Read Thermometer: A few degrees can be the difference between a tender and a tough steak, so the best way to confirm that your boiled meat or roasted chicken is done is with this thermometer.
Vegetable Peeler: A vegetable peeler is very handy most especially if you often cook from scratch.
Kitchen Shears: Kitchen shears are essential in cutting meat, and it's the easiest way to cut up protein into pieces.
Microplane Graters: The smaller Microplane graters are so much easier to use than bulky box graters. You use this to grate your vegetables.
Can Opener: This is one essential that is always overlooked, and when you do, you'll end up hacking into your cans with a knife.