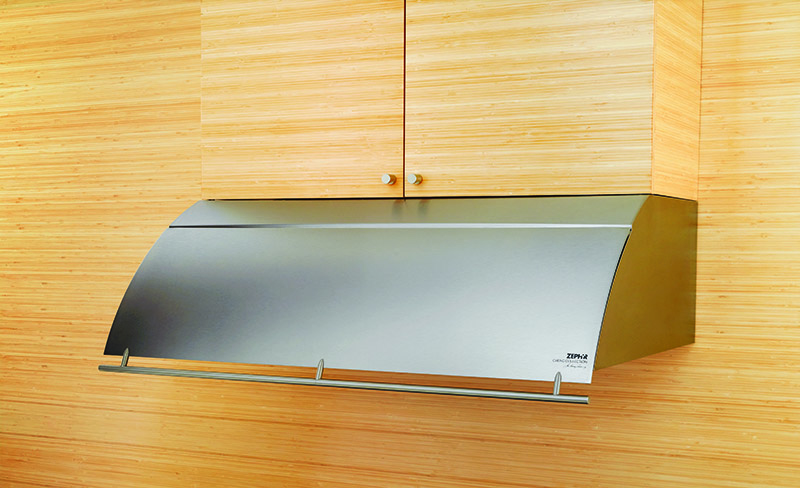 Ventilation is the single most important factor in the design, construction and operation of commercial kitchens. Without adequate ventilation and an ample supply of clean makeup air, no kitchen will operate efficiently.
A Kitchen Extraction System provides health and safety i.e. to protect staff and customers. Kitchen Extraction Systems are responsible for extracting Carbon Monoxide and other poisonous fumes from your kitchen. Particles from cooking such as grease and fat also need to be extracted as they can cause respiratory illnesses and be a fire risk.
Another purpose is to control cooking smells that may be a nuisance to neighbors.
If a kitchen fire is caused as a result of an inadequate or poorly maintained extraction system your insurance company will dispute any claim you make. Kitchens where a lot of frying takes place are especially vulnerable to fir risks
Maintaining Extractor
Kitchen exhaust fan is an example of a maintain extractor. They do a great job of removing steam and smells from the kitchen when you are cooking. Like everything else, kitchen exhaust fans need to be cleaned and maintained. Grease builds up and will need to be removed.
How to clean this type of Maintaining extractor
Step One - Removing the Filter
Start by unplugging the fan or turning off the appropriate circuit at the breaker box. You'll need to open the kitchen windows to give good circulation of air. Remove the mesh filters, put them in the sink and pour boiling water over them. This will loosen the grease.
Step Two - Cleaning the Filter
To help remove the maximum amount of grease, remove the mesh filters from their frames and soak in a mix of one gallon of water to ½ a cup of ammonia for an hour. After this time, remove the filter from the liquid, put on the rubber gloves and mask and scrub hard to complete the cleaning. Soak the frames and scrub them clean before leaving them to dry.
Step Three - Cleaning the Fan
It's not just the filter that accumulates grease, as the fan blades do as well. To start, use the trisodium phosphate cleaner (wear your mask when using this). If you don't want to use such an intense chemical, mix up 1 quart warm water, 2 tablespoons baking soda and ¼ cup ammonia.
Working from the back, scrub the fan housing and the fan blades. You'll need to keep drying the areas you've completed with paper towels. Be prepared to make a little mess during this process.
If the kitchen exhaust fan hasn't been cleaned in a while, you'll need to repeat this process several times in order to get rid of all the grease. Keep going until the fan and the housings are completely clean, otherwise the grease and dirt will simply build up again very quickly. Expect it to be a long and tiring job since accessing all the areas you need to clean can be awkward. Keep replacing the cleaner so you continually have it strong and fresh. When you've finished, allow the area to dry.
Replace the mesh filters in their frames and put them back into the kitchen exhaust fan. Turn the circuit breaker back on.
Step Four - Maintaining
You should give the kitchen exhaust fan a full cleaning annually. However, to keep it working well, you will need to maintain it regularly.