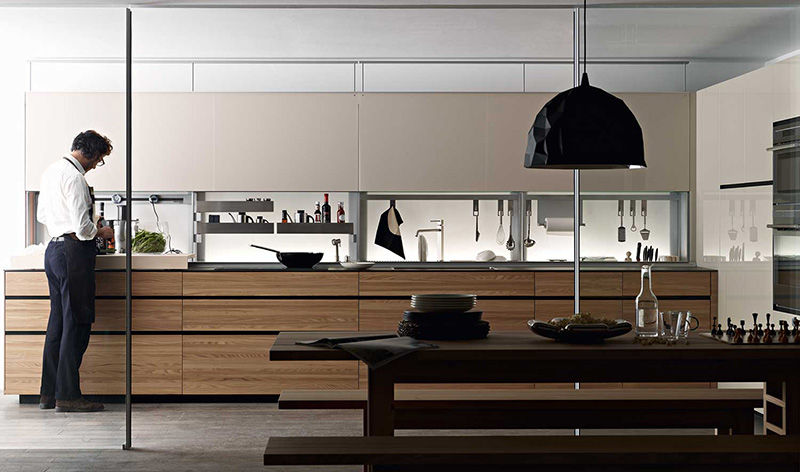 Italians have always been known to produce amazing kitchens. After all, for these folks, everything happened here. This is where the heart of the home was, and still is. Food is massive in all parts of the country. Friends and family congregate in kitchens, whether they are big or small. There is always something that is happening.
You will see rustic decor the villages of Tuscany. Beautiful wood with various colors that are known to this part of the world. There is a lot of charm where you usually smell something on the stove before you see what is going on. Terracotta tiles are a feature and these are very easy to clean up. Everything here is completely natural.
These days, you will still see a lot of rustic furniture, but the Italians are also the frontrunners in contemporary design and decor. In saying that, these types of kitchen are also very inviting and are not meant to be cold in any way. You will see a lot of wooden tables which are long in design. These often come with wooden benches and are made to be very cozy.
A long table like this is great because it means that everyone can get together and either chat, or get on with something on their computer. Children can sit at the table doing their homework, while mom is busy preparing the dinner. This makes it a space which everyone is able to live in.
Instead of wooden surfaces which you may be used to in Tuscany, the more contemporary kitchen has been adapted to the marble or granite look. This is easy to clean. You may also see a kitchen unit in Italian kitchens which you are able to move around. Functionality is a big feature here.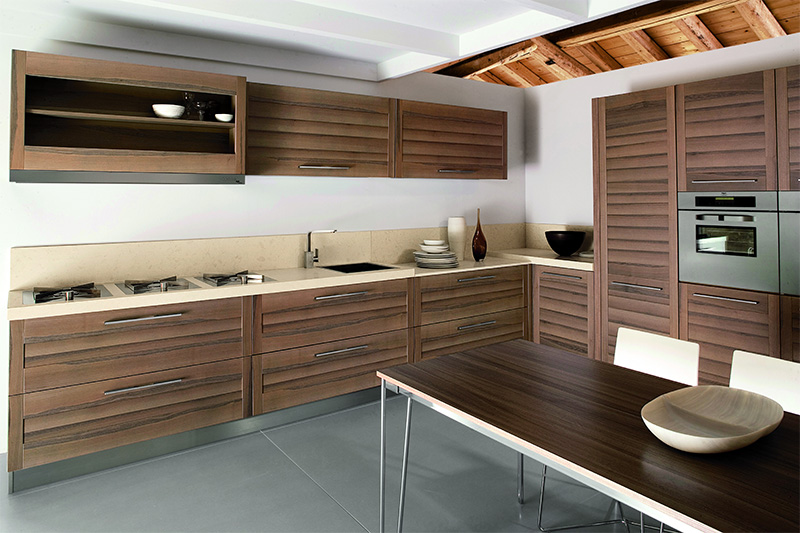 You will often see open storage and shelving around where you will find glasses and plates. Utensils, pots and pans may be hanging on the walls. This makes it a real chef's kitchen. Stainless steel may be used in some areas which is good to keep clean. It is also cool and nice for rolling out dough.
Design is, of course everything. When you are a busy cook and are busy preparing a meal at the hob, you want to know you have a work surface nearby, along with a sink. Italian kitchens are typically well thought out.
Good quality is also another thing that they think of. This relates to work surfaces that you may pay a little more for. However, you know you are getting something that is going to last. You can always look around for cheaper materials, but you may be paying more at the end of the day, by replacing it sooner than you think.