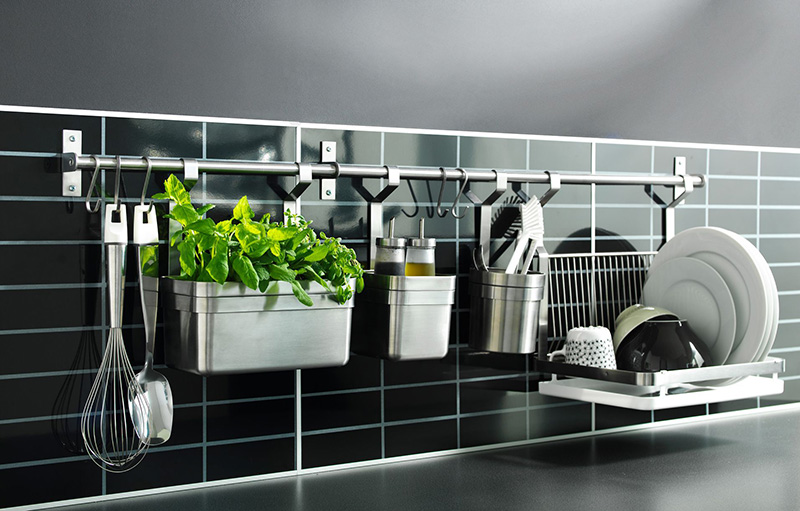 When it comes to storing knives, some of us are haphazard with the methods that we choose. When knives are not properly stored, this can lead to a variety of issues. Knives can become dirty, dull, and require replacement. Instead of heading out to the store to replace your damaged knives every time that your improper storage methods cause them to become less useful, why not follow these helpful tips for storing knives?
Use A Magnetic Wall Rack
Storing knives is made much easier when you take the time to purchase a magnetic wall rack. This ensures that your knives are not exposed to the dirt and grime that is known to accumulate on the vast majority of kitchen counter tops. As an added bonus, the knives will always be on the wall where you left them and easily within reach, a boon for those who find themselves constantly searching for knives that have been misplaced.
The Counter Top Block
This is the old reliable for storing knives and homeowners who wish to stick to the script will typically choose the counter top knife block as a means of keeping all of the knives in one place. These ubiquitous blocks are seen in the majority of homes and serve as a classic way to store knives. These blocks are also great for accommodating a variety of different knife sizes.
Wall Mounted Knife Storage Block
If you'd like to combine the convenience of the magnetic wall rack with the ubiquity of the classic counter top block, the wall mounted rack is great way to maximize your capability for storing knives. The wall mounted block allows you to access your knives more easily, without having them hang from a magnetic strip. These blocks are most commonly used in restaurant, but have recently become more popular in homes.
Underneath The Cabinet
Some would prefer a method for storing knives that keeps their cutting implements safely out of the way. Having knives in plain view is not always preferable and for parents who have small children to look after, leaving knives in places where they can be easily accessed is a no no. Purchasing a block for storing knives that is placed under the cabinet is often the best solution in these sorts of scenarios.
Drawer Trays
Last, but certainly not least, comes the drawer tray. Those who use drawer trays for storing knives rave about how wonderful it can be to have a safe place in which to keep their knives organized. Many stores offer drawer trays for knives that are expandable, which allows for increased safety, maximum accessibility and a snug fit inside of the drawer of your choice.