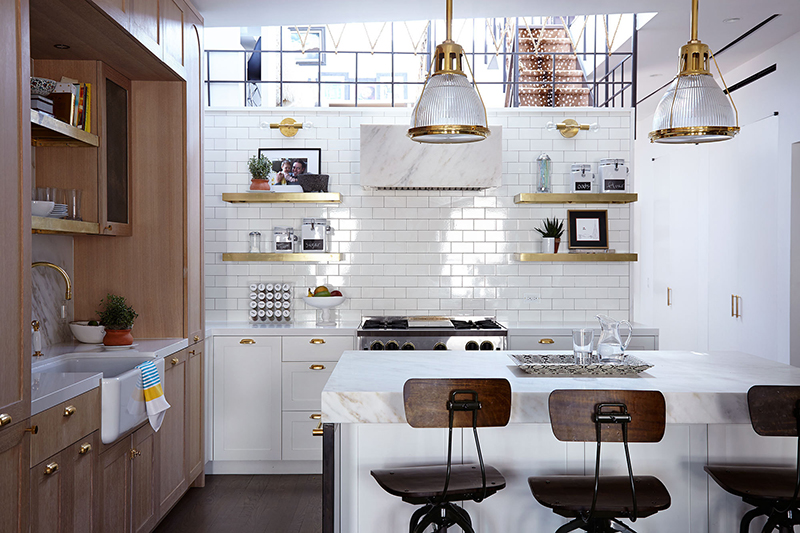 Your kitchen is the most important room in your home. It says a lot about you and you want it to make a good impression on your friends and guests. This makes it important for you to choose the right styles of kitchens for you and your family. With that in mind, what styles suit you the best? Let's run down some of them to narrow our choices. First of all, how best would you be able to identify a style that is you? Style is more easily recognized visually than with the use of words. Technically, the style of an area or object can be the distinctive appearance of an object or area specifically designated for a unique purpose. So the different styles of kitchens can incorporate a variety of appliances and other items to make it singular. Let's look at a few of these.
A popular choice today is the farmhouse kitchen. This kitchen is generally warm, cozy and inviting. It also gives off the feeling that it and the homes owners are anchored in the land. The allure of this style is that it speaks of a simpler time in America. The two visual elements widely used here are open shelving and an old fashioned gas or electric stove as the main focus in the appliances. This style is very popular in rural settings but can be used anywhere.
The modern kitchen is also extremely fashionable. These styles of kitchens incorporate a sleek and visually modern appearance to the eyes. This is accomplished by the use of frameless cabinetry which is outfitted with simple hardware. In addition, all of its elements use strong, sleek, horizontal lines, which will allow the natural beauty of the cabinet materials to take center stage.
If you want you can even go with a rustic kitchen. The rustic kitchen can have some of the same conveniences and design styles of both a modern or a farmhouse kitchen. To accomplish the rustic look, you can use supporting style elements to transform your kitchen. To do this you can simply add wooden floor accents or even tile floor accents to either a farmhouse or even a modern kitchen.
Another thing you should do, to help you accomplish your remodel goal, is to collect photos and information on the different styles of kitchens available until you are certain that you have narrowed you choices down. A kitchen remodel or do over is a formidable and potentially expensive undertaking and not for the faint of heart. Go over all of your options and come to a decision on what you are willing to do and more importantly what you are not willing to do before you start.